What have you been up to?
I know it's been a (too) long time since I haven't post!
My internet line was off, my computer broke down,
but everyting is fixed now, and I'm back with a brand
new reflex camera! I'm also back to university.
I'm mastering in english haha (I like the word "mastering",
it makes me feel bright... just like Julia Child's cooking book thing).
So I'm doing a memory this year, and my subject is about the graffitis
(yes, the draws on the walls). I'm so glad!

Here is a brand new outfit.
I was inspired my Balmain FW 09/10 fashion show.
The dress is actually not a dress, it's a H&M scarf.
Can you believe it? Here summer is still not dead, and I'm glad
I can still wear little summer shaped dresses!
Enjoy!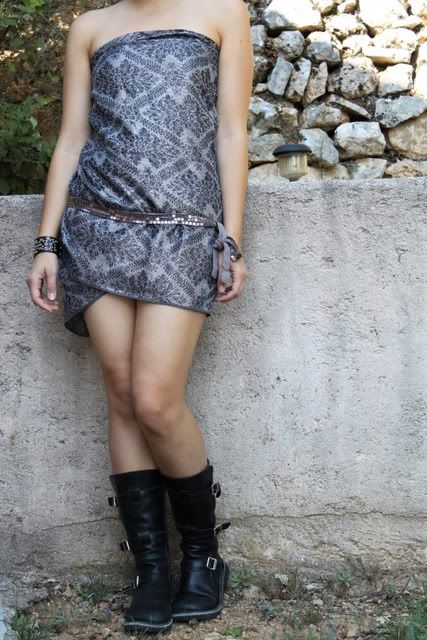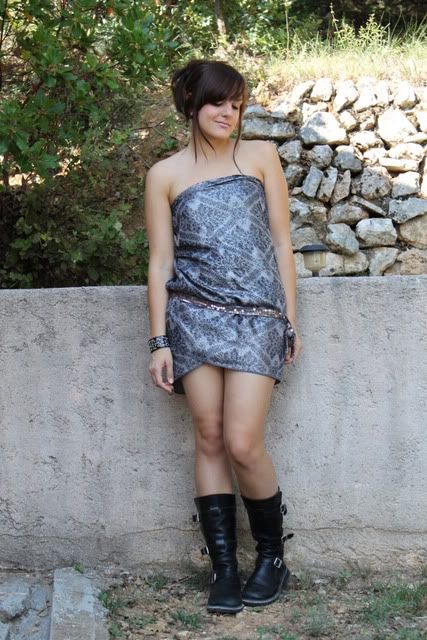 H&M grey scarf FW collection
La Redoute sequined belt
Kickers buckled boots from my little sister
La Halle Aux Vêtements rivets bracelet
And while I'm posting I'm listening to "The Boat That Rocked" awesome soundtrack
and the current song is this awesome one:
The Turtles - Elenore