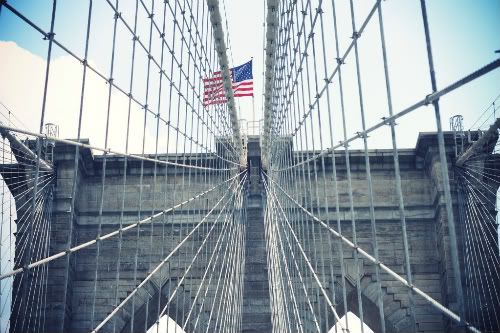 The day following the exhibition, I took my friend to Brooklyn so he could
discover Coney Island, the famous 80s (1880s actually!) fair by the beach.
We took the subway and stopped nearby the trade center area in Manhattan,
so we could have a walk on Brooklyn Bridge.
It was quite busy (on a saturday :s) but I'd recommend it to you all,
it was great!
Then we hung out in the little streets of western Brooklyn,
before returning to the station to Coney Island.